Principal at Cognitive Care Solutions
Allyson Lehrich, President, LCSW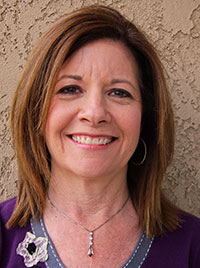 Cognitive Care Solutions' president, Allyson Lehrich, brings a wealth of experience in the field of geriatric psychiatry. She is a licensed clinical social worker, who has spent more than two decades assisting seniors and their families. Allyson excels at identifying the clinical aspects of senior cognitive states, as well as counseling seniors and their families regarding resulting emotional issues.
Passionate about easing the pain and discomfort of patients, Allyson employs active listening techniques and focuses on learning the whole story, which helps ensure that she remains objective. She believes that a better life can be attained by her patients, no matter the circumstances.
Allyson, who holds a Master's in Social Work from San Diego State University, worked at Western Medical Center in Santa Ana in the Neuro Psychiatric Management Group program from 1995 to 2009. She became director of the program, which assisted seniors and their families with mental health crises and complicated health issues. She managed the staff, counseled individuals and families and acted as a liaison between physicians and the community—educating about the spectrum of issues seniors face. Prior to Cognitive Care Solutions, Allyson worked in home health, hospice and did private practice counseling.