Therapists
We have years of experience in research and clinical care of patients with MCI, Alzheimer's disease and related dementias, and hands-on implementation of evidence-based interventions. No other company delivers the expertise and personalized treatment we offer.
---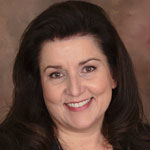 Jacqueline Koppers, Psy.D., Licensed Psychologist
Dr. Koppers earned her B.A. degree in Psychology at California State University, Fullerton, where she collected data and did research in the area of state vs. trait anxiety in seniors at CSUF's Ruby Gerontology Center.  She later earned her Master's and Doctorate degrees in Clinical Psychology at the California School of Professional Psychology, Los Angeles. While there, she completed her doctoral project entitled, "A Tapestry of Meaning: A Phenomenological Approach Into the Experience of Creativity in the Lives of Older Adults."  Subsequent to earning her Doctorate of Psychology, Dr. Koppers trained and completed a postgraduate fellowship at the prestigious Wright Institute of Los Angeles, earning a certificate in Psychoanalytic Psychotherapy.
Dr. Koppers has worked in both clinical and administrative capacities at The HELP Group in Sherman Oaks, working with children, teens, and their families, and participating on task forces with Find the Children and Children of the Night.  She later went on to provide therapy and assessment services in a private practice setting with foster and probation youth throughout Los Angeles County.
Dr. Koppers has come full circle, once again working with older adults, bringing her clinical expertise, compassion, and personal experience growing up in a multigenerational family, to individuals with cognitive impairments.
---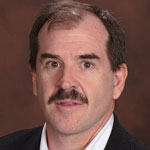 Richard Beuttler, Psy.D., Licensed Psychologist
Dr. Beuttler earned his doctorate in clinical psychology from Rosemead School of Psychology and his Master's in computational science from Chapman University. He works part-time as an independent consultative examiner for Medical Support LA conducting evaluations for the Department of Veteran's Affairs. Dr. Beuttler is an adjunct faculty professor at Chapman University teaching courses in the Psychology of Healthcare and Scientific Inquiries to doctoral level students. He also enjoys analyzing research data and using innovative statistical models, as well as mentoring students. At Cognitive Care Solutions, Dr. Beuttler conducts group and individual cognitive enhancement therapy, as well as participating in our longitudinal research evaluations of clients.
---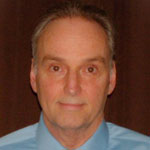 Greg Peetoom, Psy.D., Licensed Psychologist
Dr. Peetoom was born and raised in the Midwest. He earned a doctoral degree (Ph.D.) from Ole Miss (University of Mississippi), and completed his doctoral internships in Southern California. He maintained a successful private practice in Arizona for 20 years before relocating with his family to Southern California in 2014. During his career Dr. Peetoom has delivered psychological services to all age groups, including his current work with Cognitive Care Solutions.
Dr. Peetoom has a variety of interests, but in particular enjoys spending time with his family. Other interests include reading and jogging.
---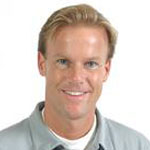 Kevin Thomas, Ph.D., Licensed Psychologist
Dr. Thomas is a Clinical Psychologist and Licensed Marriage Family Therapist who has worked in the field of mental/behavioral health in various capacities for over 20 years. He earned his Master's degree in Psychology at California State University, Fullerton, as well as his Doctorate degree in Clinical Psychology at the California School of Professional Psychology, San Diego. He has substantial depth and breadth of experience in the diagnosis and treatment of children, adolescents, and adults suffering from a wide range of mental illnesses and disorders (e.g., Depression, Anxiety, Age-Related Transition of Life) in equally diverse inpatient/outpatient settings.
Dr. Thomas is an interactive, solution-focused therapist. His therapeutic approach is to provide support, practical feedback, and skills to help clients effectively address personal life challenges. He integrates complementary methodologies and techniques to offer a highly personalized approach tailored to each client. With compassion and understanding, he works with each individual to help them build on their strengths and attain the personal growth they are committed to accomplishing. Dr. Thomas is deeply committed to providing the tools and building blocks for success, enabling clients to take charge of their comprehensive cognitive wellness and enhance their quality of living.
---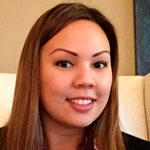 Alina Gram, Ph.D., Licensed Psychologist
Dr. Alina Gram is a licensed clinical psychologist who practices psychotherapy and conductus psychological assessments with the entire age range. She has expertise in treating depression, anxiety, and those who experience chronic difficulties with creating, managing, and maintaining relationships. Dr. Gram also specializes in learning, ADHD, intellectual, dementia/memory, and personality testing and assessment.  For the last four years she held a core faculty position at American School of Professional Psychology (ASPP) at Argosy University , an APA accredited doctoral program in Clinical Psychology, where she taught Cognitive and Personality Assessment courses and seminars, chaired clinical research projects, and supervised doctoral students in training. Dr. Gram completed her  undergraduate studies at UCLA where she received her B.A. in Psychology with a Minor in Cultural Anthropology, earned  Doctorate in Clinical Psychology from ASPP, and completed a formal post-doc at Wright Institute Los Angeles, where she received specialized training and a Certificate in Psychoanalytic Psychotherapy.
---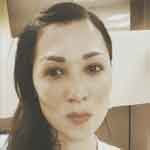 Melanie Murua, Ph.D., Licensed Psychologist
Dr. Melanie Murua is a Licensed Clinical Psychologist; providing psychotherapy, psychological testing, diagnosis, and treatment. Dr. Murua has worked with a wide range of individuals, in a variety of treatment settings, and has been working within the profession of mental health and social services for over ten years.
Dr. Murua conceptualizes from a Psychoanalytic perspective, with a heightened understanding of the human condition; such as etiology, organicity, environmental interactions, and combinations thereof. She earned her doctorate degree in Clinical Psychology from the University of La Verne -a clinical program accredited by The American Psychological Association.
Bilingual: English/Spanish
---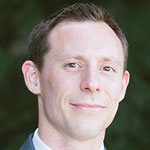 Chase Espinoza, Ph.D., Licensed Psychologist
Dr. Chase Espinoza is a cross-disciplinary psychologist with diverse education, training, and experience. He practices in psychotherapy, psychological evaluation, neurocognitive training, neurofeedback, and consulting. He has worked in school-based, forensic, substance abuse, residential behavioral health, and county mental health settings. Dr. Chase also provides neuropsychological services for neurology patients in a hospital setting. He is published in multiple subject areas of psychology and presents on many topics at conferences and summits. He is an adjunct professor of psychology and research advisor in undergraduate, master's, and doctoral programs at four universities. A self-described "lifelong learner," Dr. Chase is energized, expressive, and passionate about his work.
---
Kathy Dumain, Psy.D.
Dr. Dumain obtained her Masters in Social Work from USC and her Doctorate in Clinical Psychology from Pepperdine University. She has had over 18 years of clinical experience working with adults, children and families.  She has worked both in the public sector, providing mental health services to underserved communities and in the private sector, establishing a part time private practice in Laguna Hills.  Dr. Dumain has also worked in disability services, divorce mediation and is adept in psychological testing and assessment.
---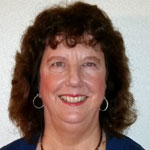 Kathy McCaleb, Licensed Clinical Social Worker
Kathy McCaleb, MSW, is a Licensed Clinical Social Worker, with a Bachelor's degree from the University of California, Irvine, and a Masters degree in Social Work from San Diego State University. She has over 25 years of experience working with older adults, as well as chronically or terminally ill adults and children. Kathy's work has concentrated on older adults coping with memory loss and issues of aging. In recent years, Kathy has volunteered with the Orange County Alzheimer's Association as a member of their Ethics Committee and led support groups focusing on memory loss.
Kathy works as a clinical consultant in health and mental health settings, including hospice and home care. She provides clinical supervision and training to staff and direct services to individuals and groups. Kathy has taught courses in ethics, communication skills, bereavement, loss, and end-of-life issues, and has co-authored a training manual about bereavement groups for children and families.
---
Jaenmarie Eadie, Licensed Clinical Social Worker
Jenmarie Eadie is a Licensed Clinical Social Worker who collaborates with her clients to help them live the life they want. She received her Master's in Social Work from Arizona State with a dual concentration in Children, Youth, and Families; and Behavioral Health. Jenmarie began her therapy career helping children and adolescents gain control of challenging behaviors and recover from early childhood trauma. After seeing the need to help individuals across their lifespan, Jenmarie expanded her practice to serve older adults who struggle with grief and loss, chronic pain, and difficult life adjustments. Jenmarie is certified as an Anger Management Treatment Provider through the International Association of Trauma Professionals and is a proud member of the National Associations of Social Workers.
---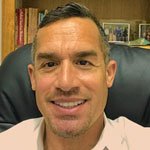 Edgar Rivera, Licensed Clinical Social Worker
Edgar Rivera, MSW, is a Licensed Clinical Social Worker, with a Bachelor's degree from California State University Fullerton in Human Services, and a Master's degree in Social Work from California State University Long Beach. He has over 10 years of experience working with adults and older adults coping with severe and persistent mental illness, as well as older adults coping with memory loss and other aging related issues. He most currently serves as a Regional Director for a non-profit mental health organization serving Orange County residents whom benefit from specialized recovery based mental health services. Edgar is passionate about encouraging, empowering and instilling hope in others to consistently practice persistence to improve one's quality of life.
---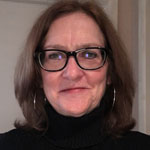 Marlene Bugh, Licensed Clinical Social Worker
Marlene has been a licensed clinical social worker since 1998. She enjoys working with adults and older adults with dementia, mood disorders, and the chronically mentally ill. She utilizes Cognitive Enhancement Therapy, Dialectical Behavior Therapy, and Cognitive Behavioral Therapy.
---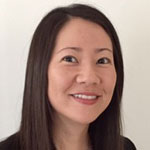 Emi Tanaka, Licensed Clinical Social Worker
Emi Tanaka is a Licensed Clinical Social Worker who has been licensed since 2013. She received her Masters in Social Work from the University of Southern California and has worked in a variety of settings. Emi has experience providing psychotherapy and case management services to older adults with early stages of Dementia and Alzheimer's. She has also worked with children and adolescents as well as individuals in substance use treatment facilities. Emi enjoys helping others and having the privilege to walk with others in their journey to healing and restoration. She is dedicated to fostering a non-judgmental, safe, and empowering therapeutic atmosphere where individuals can be open to freely express their concerns.
---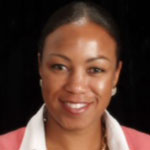 Sonja Carter, Licensed Clinical Social Worker
Sonja Carter, LCSW earned her Masters of Social Work Degree from San Jose State University. She has 18 years experience in social work with the last 11 years focused in mental health. Sonja became an LCSW in 2009. While Sonja's primary work has been providing psychotherapy to children, adolescents and families, she has extensive experience working with clients of all ages and with varying diagnoses. Sonja currently works on a mobile crisis mental health team. Sonja has also worked as a therapist in private practice, Adult Day Health Centers and Partial Hospitalization Programs.
Through her work and personal life Sonja has developed a special interest in working with older adult clients experiencing mood disorders and/or anxiety, dementia and the chronically mentally ill. Sonja provides compassion, understanding, therapeutic support and interventions to older adults as they experience challenging life stages that can lead to or exacerbate depression and anxiety due to various stressors. Sonja uses Cognitive Behavioral Therapy and a combination of other therapeutic approaches individualized to each client's needs to enhance their mood and functioning.
---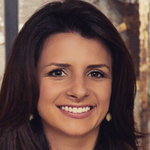 Lauren Stockdale, Licensed Clinical Social Worker
Lauren received her Bachelors of Science in Psychology from Arizona State University and her Masters in Social Work from the University of Southern California.  Lauren has a strong background in the mental health field, working with active military service men and women, couples, and their families, as well as counseling those suffering from chronic mental illness.  She served as the Director of Resident and Family Services and Administrator in a 122-bed specialized dementia care community for over six years.  She now serves as the Owner and Operating Director of a Visiting Angels Home Care agency in the greater San Diego area.  Lauren enjoys counseling others, especially older adults, and has a particular passion working with those experiencing cognitive impairments.  She grew up in San Diego, with strong family roots in the Mid West.  In Lauren's spare time you'll find her spending time with loved ones, enjoying the outdoors, practicing yoga, and traveling.
---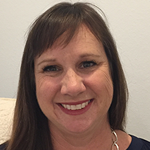 Holly Stefani, Licensed Clinical Social Worker
Holly Stefani is a Licensed Clinical Social Worker who received her Master's in Social Work from the California State University of Long Beach with an emphasis in Older Adults. She received her LCSW in 1997 and has worked in a variety of health care settings throughout California. Currently she provides support group services for clients of the Muscular Dystrophy Association. Additionally, for 10 years Holly assisted families and older adults in multiple hospitals and skilled nursing units. She handled patients difficult individual and family issues surrounding complex medical needs and treatments involving rehabilitation and or end of life issues. It was here that Holly provided counseling and education when life changing events were happening. She specialized as a supportive resource to help examine all the options and possible outcomes. She also was the Director of Social Services for VitalCare America and provided management oversight to the social service and activity staff, assisting with compliance and well as continued growth to the onsite staff within skilled nursing facilities. Holly has always enjoyed serving the older adult population and did her Master's thesis with the Orange County Adult Protective Services, exploring elder abuse. Orange County has always been her home and she enjoys spending time with her support network of husband, daughter, son, family dog and long time family and friends.
---
All therapists are independent contractors representing Cognitive Care Solutions.